Circle Ministry - Watson Lake



Alternate Menu
Alternate Menu
Bishop's School in Dawson/Moosehide
Bishop's School Photo Album
by Bishop Larry
August 5-7, 2011
Over the past several years the Bishop's School has been active. This ministry has been primarily with individuals where there has been concentrated efforts working with individuals. This has been of great benefit for the individuals. Recently there was a desire to bring an open concept that would be made available to all. This would not replace individual teaching but be in addition to it. The following is the result: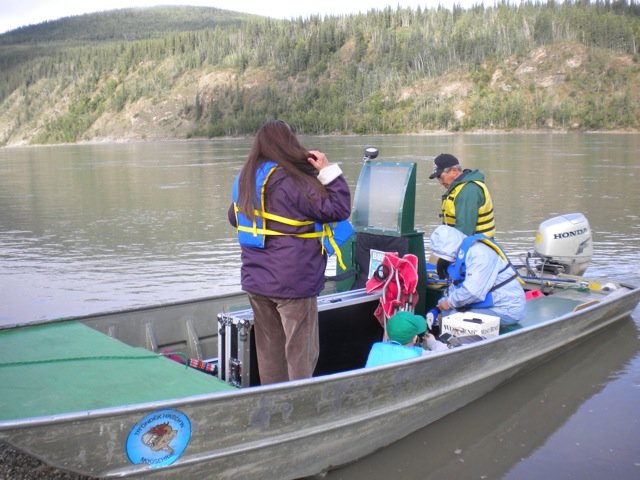 25 people gathered for the first open Bishop's School in over 10 years. They came from Dawson City, Mayo, Old Crow, Whitehorse and Watson Lake in the Yukon Territory. They came to learn from God's Word, to fellowship with each other and to see what the futures holds for these gatherings.
We used "A Disciples Prayer Book" for the worship times. This is a simplified Anglican worship liturgy based on the Gospel of the day. The leadership of this worship was shared the various people who attended. (The use of this prayer book is being used more and more in our diocese.) We were lead in Bible Study by Bishop Mark MacDonald the National Indigenous Bishop (and the man who developed "A Disciples Prayer Book".
Over the weekend there was 5 periods of teaching in which we had 2 streams of teaching. Archbishop Terry led one group which enabled people to help in the conducting of a service. They learned the basics of leading a service, reading scripture in church using the Prayer Book. The second stream of teaching, taught by Bishop Larry was on the "Parables of Jesus". We came together to sing. We had lots of singing. Some of the Highlights of the Bishop's School were;
1. Singing – We had lots of singing led by Betty Davidson on the piano and Bishop Mark on the guitar. Many remarked how good it was to come and sing together.
2. Holy Communion Service at Moosehide - Sunday was spent at the historic, sacred grounds of Moosehide, the home of St. Barnabas Anglican Church. Over 60 people came to the Holy Communion Service. We worshiped, prayed and ate together as we gathered to give thanks of 150 years of service to our Lord Jesus by the Diocese of Yukon.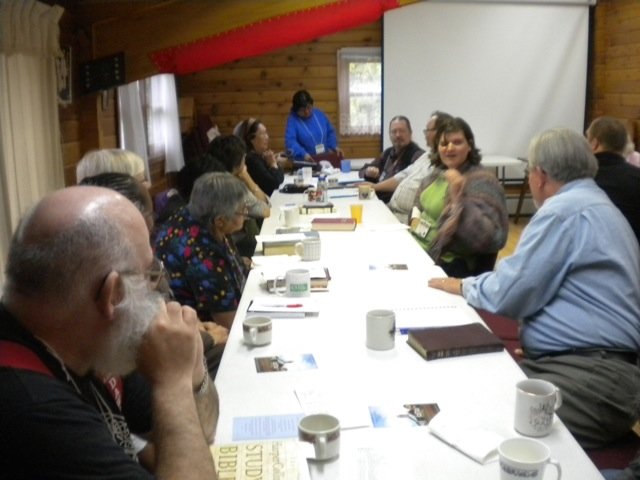 3. Fellowship – This was by far the most mentioned thing of the school. It was a chance for God's people to meet, learn, discuss, laugh and have fun together as the people of God.
We ended the school with a healing circle. A heavy sense that I received was one of tiredness by many who were there. They were glad to be meeting again and it was hoped that for many these schools would be a time of revitalization and a regaining of the sense of mission to the people of Yukon. As bishop, I came away having a strong sense of importance for their gathering. Not only to learn but to gain strength from each other. To build ourselves up as the people of God.