Bishop Larry Robertson



Alternate Menu
Bishop Larry Robertson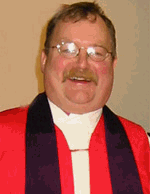 On Sat. May 15, Bishop Larry Robertson was elected the bishop of the diocese of Yukon. His installation took place Sept.18 at Christ Church Cathedral in Whitehorse. See photos.
Originally trained as an Officer in the Church Army, he was ordained to the Priesthood in April 1986, and in 2000, ordained to the Episcopate.
Bishop Larry is married to Sheila and has 3 children.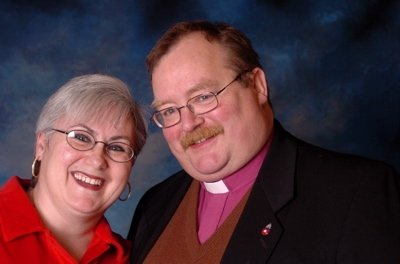 Bishop Robertson served as suffragan bishop in the western region of the Diocese of the Arctic for 11 years. Having spent almost all of his 34 years of ministry in the diocese of the Arctic, he is able to conduct services in several dialects of Inuktitut. He would like to learn to speak some of the six or seven First Nations languages and dialects spoken in the Yukon.
Although he had never worked in the Yukon, he notes that there are a lot of similarities. Both are northern communities. Both belong to Council of the North. For 10 years when he was in Inuvik he did a lot of work with the Gwich'in people who go who also live in the northern Yukon.
Bishop Larry is particularly enthusiastic about the "circle ministries" initiative which allows parishes to share resources and clergy and lay ministers to work together. "They begin to share those gifts so…more people are getting not only the sacraments but the teaching and youth ministry, instead of the gifts being in one parish.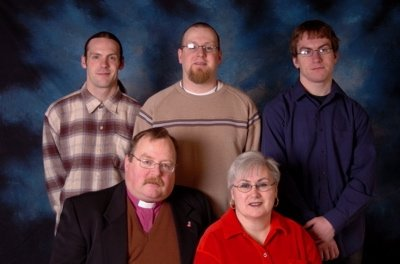 Bishop Robertson has always worked to develop local leadership. And that has been been his motto for over 34 years, ministering and promoting and developing local leadership, noting that he was pleased to see that he was the only non-Inuit or non-First Nations person on the diocese of the Arctic's recent executive committee.
Bishop Robertson's recent Message.